Eden Handy Cabs - Providing Transport for the disabled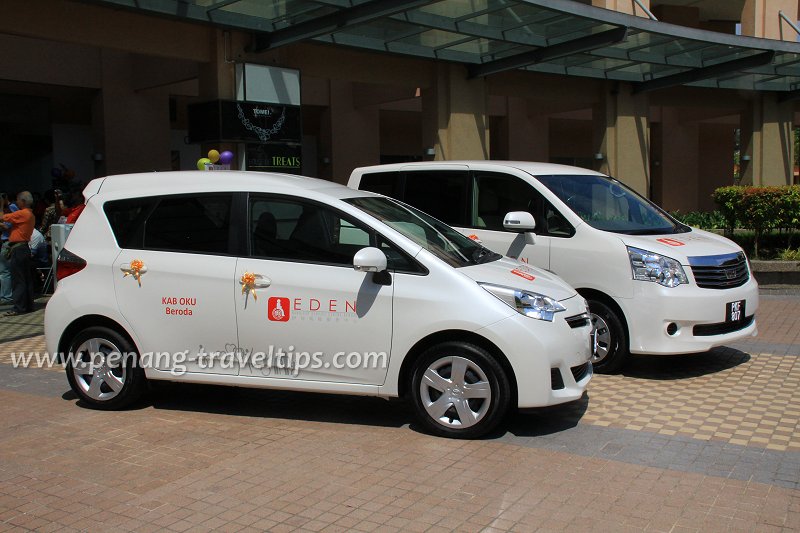 Eden Handy Cabs (31 July, 2011)


The idea of getting specially equipped vehicles to transport the disabled came about when Eden Handicap general manager Bertie Tye discovered that the severely disabled faced much difficulties using normal vehicles. As a result, these people hide away in their homes, removed from society. There was one case of a severely disabled person who spent the past seven years in his home as there was no proper transport for him to go anywhere. This is particularly heart-rending when these people need to go out to visit hospitals or dialysis centres, and had to be subjected to stressful handling in less-than-ideal vehicles.

The mission at Eden Handicap is to help the disabled live as normal a life as it is possible. With the specially equipped vehicles, free transportation can be provided to help them move about more easily. This includes going shopping, going for outings, doing all the things that abled people can enjoy. However, for now, the main priority is for the transport of the disabled to hospitals and dialysis centers, so that they can receive medical attention.

The project to bring in vehicle for the disabled, to be called the Eden Handy Cabs, goes back as far as 2007 and even earlier. At that time, Eden Handicap faced a long paper trail of rejections and run-arounds from various government bodies. The 2008 General Election brought about a change in local government, which also saw a reversal of their misfortune. Earlier two vehicles were unveiled by the Penang Chief Minister, Lim Guan Eng, at a ceremony at Gurney Plaza on 31 July, 2011. When the Chief Minister learned of the plight in getting these two vehicles, he was deeply moved and promised to throw his support to the organisation should future need arise.




The launching ceremony of Eden Handy-Cabs (31 July 2011)
© Eden Handicap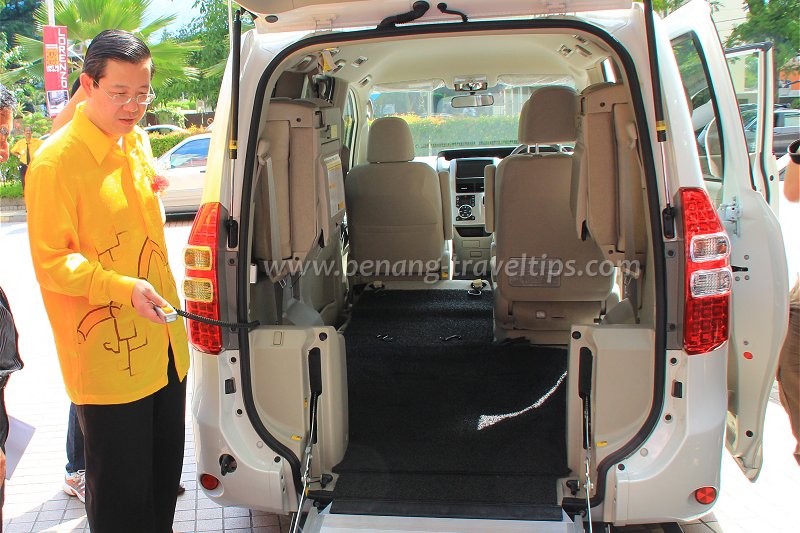 Eden Handy-Cab Inauguration by Penang Chief Minister Lim Guan Eng (31 July, 2011)





With the two Handy Cabs, Eden began providing free transport for the disabled, particularly for them to be taken to the hospital and dialysis centres. However, the demand vastly outstriped the resources, and many a time, Eden was simply too overwhelmed with the requests for transport pouring in, considering they only had two specially-equipped vehicles of which one is a modified car which can only take narrow wheelchairs.

Bertie Tye decided that the next course of action is to get another five Handy Cabs. Each costs RM150,000, so the total cost is RM750,000. If these were purchased together, they could secure a lower price. Together with maintenance and the hiring of drivers, Eden need RM1 million for operating these additional vehicles. This was mentioned at the Eden Food Fair in 2013, and when the Chief Minister learned of it, he quickly announced his support of the idea. However, considering the state and federal governments are from different coalition groups, Eden decided to submit the application on their own, fearing any form of entanglements.

To their surprise, this time around, they received the Approved Permit from the Ministry of International Trade & Industry within two weeks of submission. With that out of the way, they next sought the tax exemption for bringing in the two vehicles. This took a little longer, but was eventually obtained.

Having secured the paperwork to bring in the five additional vehicles, Eden found the path cleared. Except that, there is no money to make the purchase. So the idea remained on the backburner until a Dutch couple, Wim and Marjo Bressers, came forward with the initiative to do a cycling expedition from Phuket to Penang to help raise funds for Eden. This was in the wake on an earlier cycling event which they undertook from Amsterdam to Rome, from which they managed to raise RM12,000 for the organization.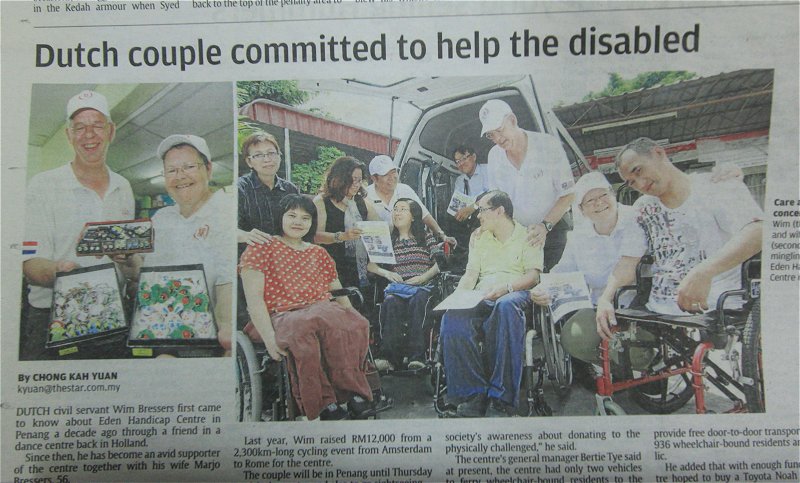 Wim & Marjo Bressers, Eden Handicap


Touched by their dedication to the disabled, Eden decided to put back on track their plans to raise funds for the vehicles. Then they learned of one Dr Cheng who was running the 3D Amazing Real-Life Stunning Arts exhibition. This exhibition is touring the country, going from city to city. At each site, it raises funds to help various worthy course. Dr Cheng has know of the work at Eden for a number of years, and was supportive that the exhibition in Penang should help the organisation realise its plans.

With a fund-raising vehicle on hand, the next task was to find a proper venue. Three different shopping malls stepsided the idea before Gurney Paragon came forward to host it.


---